Level 10 Transmission Service
Removal from Truck - Remove Drive shaft and rear part of exhaust
Disassembly and cleaning
Parts get a thorough wash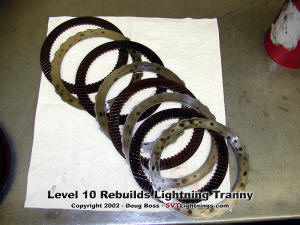 The 3rd gear clutches and plates. The clutches were ok looking but the plates were SMOKED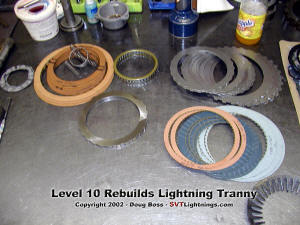 The new stuff - Raybestos Blue Clutches and Kolene Reaction Plates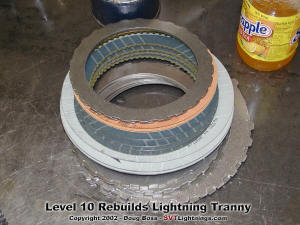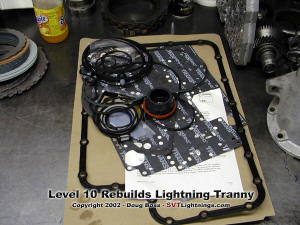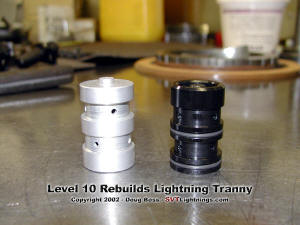 A part that goes in the pump
Stock on left Level 10 on right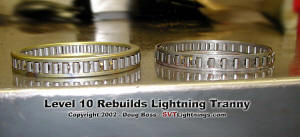 One Way Sprag
Stock is on the right - Level 10 on the left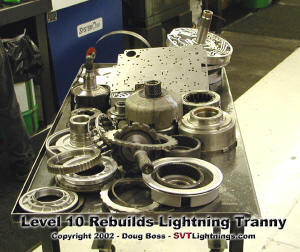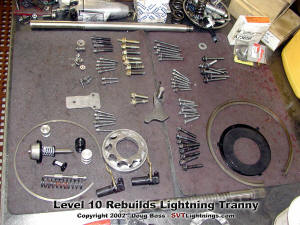 Parts organized for reassembly
The level of cleanliness and organization was impressive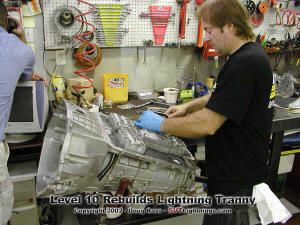 Reassembly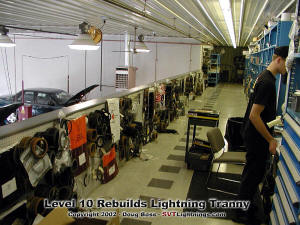 Parts Area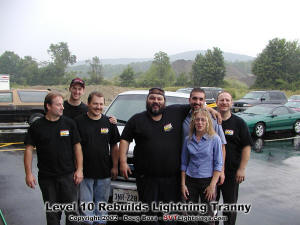 The Level 10 Team
My impressions. The 3rd gear clutches were smoked and costing me power. The transmission feels very tight on the road. The shifts are quick and firm. Between the long tube headers and the Tranny work the truck feels much more aggressive on the road.
If you don't need or want a complete rebuild you can swap the tranny pan for 4x4 pan with drain that holds 1 quart or 2 more and get a line mod valve
Ford 4x4 Tranny Pan: F81Z-7A194-BA ($27.31 @ www.fordpartsonline.com)
Ford 4x4 Tranny Filter: YC3Z-7A098-BA ($16.73 @ www.fordpartsonline.com)
The line mod valve will help you get 2nd gear chirps and will save wear and heat in the tranny....